Ing. Svačina Pavel, Ph.D.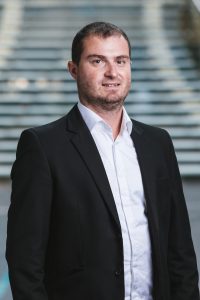 Position: Academic and scientific staff member
Pavel Svačina has graduated in Finance and Valuation of a Business and its Assets at the University of Economics, Prague. He has received there also the doctorate in Accounting and Financial Business Management in 2006. In his dissertation, he focused on valuation of intangible assets. During his doctoral studies, he stayed also in Italy at the Politecnico di Milano University. In the commercial area, he elaborates studies and expert appraisals on valuation of businesses and intangible assets for various purposes – squeeze-outs, purchases/sales, damage assessment, and technology transfers from the research to commercial domain. Presently, Dr. Svačina assumes the position of a Senior Consultant. He is a forensic expert appointed for the field of economy, subdivision prices and estimates, specialising in business valuations and intangible assets. He has been working at the University of Economics, Prague for an extended period, lecturing various business valuation courses, including his own course on valuation of intangible assets. He is also lecturing at the Institute of Property Valuation, an apprentice training centre for valuation. Occasionally, he also organises corporate trainings. Within the research domain, Pavel focuses on the area of valuation of intangible assets. He is the author of a number of expert articles on this topic; in 2010, Ekopress publishing house has published his book "Valuation of Intangible Assets". 
Courses:
Valuation of Intangible Assets