doc. JUDr. Ing. Hrdý Milan, Ph.D.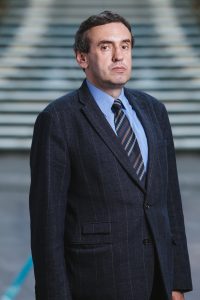 Position: Associate Professor
Associate Professor Milan Hrdý is a university lecturer with more than 25 years of experience, focusing on financial business management, investment decision–making and valuation of financial institutions. At the Department of Corporate Finance and Valuation, Associate Professor Hrdý lectures master's and doctorate degree courses. He also works at the Private College of Economic Studies in Znojmo and he is Emeritus Dean of the Faculty of Economics at the University of West Bohemia in Pilsen. He is the author of several key print monographs, college textbooks, and dozens of articles in domestic and foreign peer-reviewed scientific journals, including several prestigious journals with a non-zero impact factor. He is a member of the Czech National Bank's Board of Appeal and also lectures at the Institute of Certified Accountants. Apart from economics, Milan also concentrates on the area of law with a focus on labour and social security law. He holds the state final exam from four world languages. 
Courses:
Advanced Corporate Finance and Strategic Investments
Corporate Finance
Financial Institution Valuation