Ing. Brabenec Tomáš, Ph.D. LLM.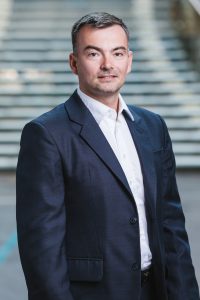 Position: Academic and scientific staff member
Tomáš Brabenec graduated from the University of Economics, Prague in 2006 and completed there also his postgraduate studies (2013). At the University of Economics, Prague, Dr. Brabenec specialises in particular on the projects and lecturing within the field of valuation and corporate finance. He lectures at the Judicial Academy and occasionally also at MBA programmes. He has published in numerous Czech and foreign scientific, professional and other journals. Outside the University of Economics, Prague, Tomáš is active as a partner of the BDO Group and heads the expert institute, which has gained a leading position among expert institutions in the Czech Republic and has become part of the international group of consulting firms BDO. Tomáš is a Czech forensic expert with specialisation on valuation of business enterprises and also a Slovak forensic expert in the field of finance. He speaks Czech and English. 
Courses:
Business Valuation Training
Expertise in Economics