Ing. Poborský František, Ph.D.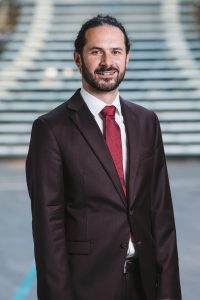 Position: Deputy Head of Department, Academic and scientific staff member
František Poborský graduated from the University of Economics, Prague with a major specialisation in Finance and Business Valuation. He proceeded there also with his postgraduate studies, which he completed at the Department of Corporate Finance and Valuation in 2017. At the University of Economics, Prague, František lectures courses focused on business valuation and corporate finance, both in Czech and English. Concurrently, he devotes to the advancement of teaching on the issues of real estate valuation at the University of Economics, Prague. He also lectures at MBA programmes, the Chamber of Auditors of the Czech Republic (KAČR), and others. Dr. Poborský regularly publishes in Czech professional journals. Apart from his academic activities, František also focuses on the subject of expertise and valuation and engages in advice and valuation for businesses. He speaks Czech, English and German. 
Courses:
Business Valuation Training