doc. Ing. Holečková Jaroslava, Ph.D.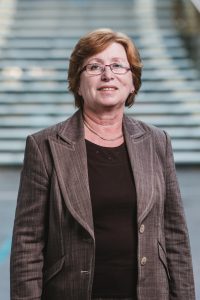 Position: Associate Professor
In the pedagogical, research and publishing activities, Associate Professor Jaroslava Holečková focuses on financial analysis and taxation. She guarantees the Faculty of Finance and Accounting's mandatory course 1FP 303 Financial Analysis and Business Planning. She supervises bachelor's degree theses (so far 134), master's degree theses (so far 71) and she is also a supervisor in the doctoral study programme. She is a former member of the research team of 5 research projects of the Czech Science Foundation (GAČR) and the research plan of the Faculty. Over the period from 1993 through 2008, she assumed the duties of the Vice-Dean for International Relations at the Faculty of Finance and Accounting. She was a team member of several distinguished international projects and notably participated in organising the study stays of students and lecturers at foreign universities and organised their conference participations. Between 2005 and 2009, she was the main co-ordinator of the European Commission's grant to establish the international joint master degree programme FINAC, for which she served as its Academic Director from 2008 through 2015. In 2017, she was awarded the Commemorative Medal of the Faculty of Finance and Accounting. Outside her duties at the Prague University of Economics and Business, She is a member of the Audit Research Committee and since 2010 guarantees the subject of Corporate Finance at the Chamber of Auditors of the Czech Republic.
Courses:
Financial Analysis and Planning